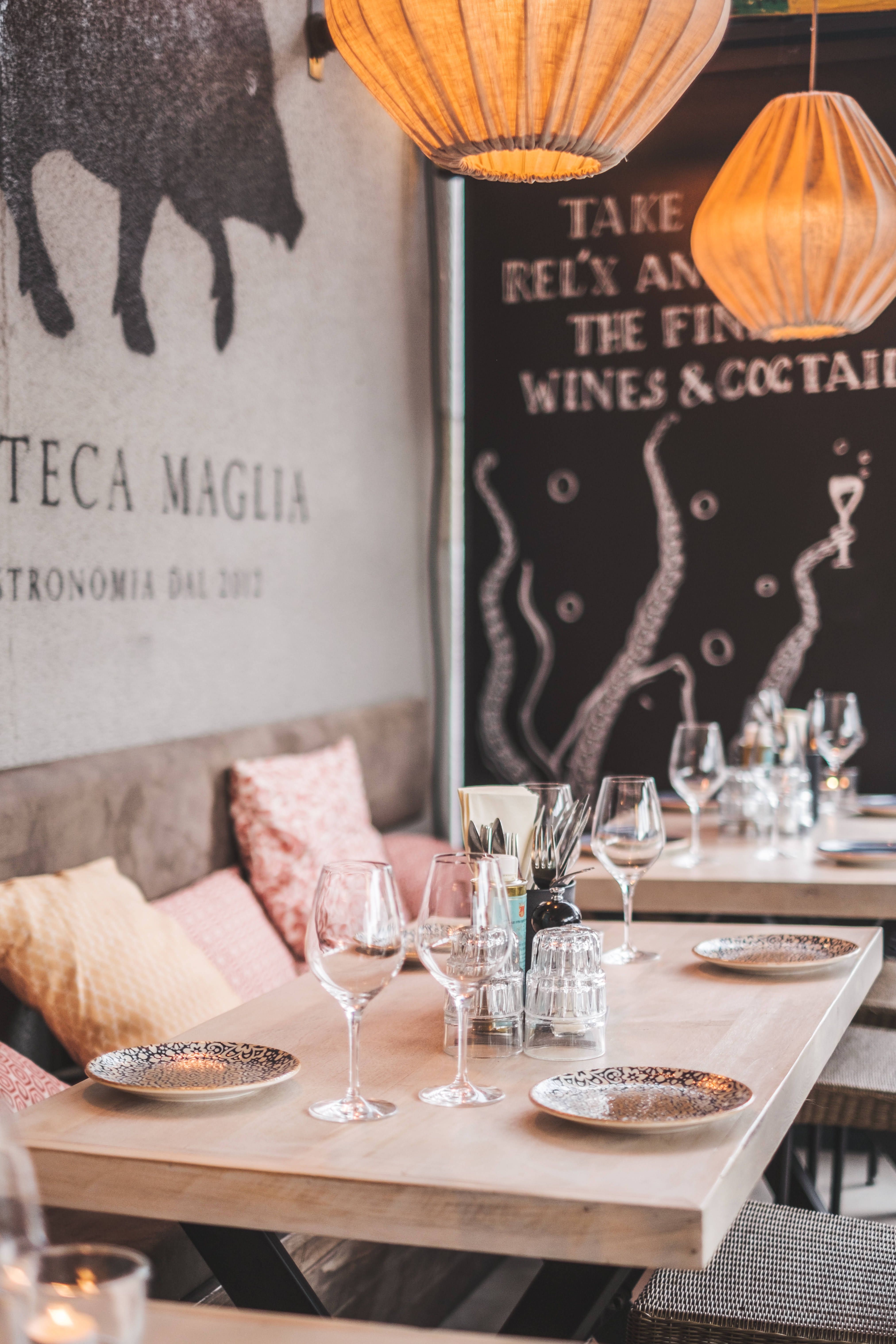 The terrace is under construction in preparation for another wonderful season in the sun. In the meantime you're welcome to sit and eat al fresco on our charming street-level outdoor dining area. 
Our Food Truck outside the restaurant is open every Thursday to Sunday, when the weather allows. The truck serves delicious Italian streetfood experiences.  
Monday - Thursday

Friday

Saturday

Sunday
The winebar is open Sundays and Mondays all summer and serves nibbles, good drinks and beer of your taste.
15.00-22.00
If you'd like to make a reservation for a bigger group, please send us an email.
 enoteca@maglia.se